First Coast Garage Door Repair Services
When it comes to garage door repair, First Coast Garage Door stands out by offering more than just solutions – we provide an experience that elevates the standard of service. In this article, we will explore the five key ways in which First Coast Garage Door transforms the ordinary into extraordinary, ensuring that every interaction is not just a transaction but a step towards ensuring your safety, satisfaction, and peace of mind.
1. Unmatched Expertise and Experience
First Coast Garage Door is not just another repair service; we are a team of seasoned professionals. Our technicians have years of experience and are well-versed in the complexities of various garage door systems. This deep expertise ensures that every repair is done right the first time, preventing future issues and extending the lifespan of your garage door.
Leveraging Experience for Complex Repairs
We tackle complex repairs with ease, thanks to our team's extensive training and knowledge. Whether it's a traditional roll-up door or a modern, high-tech model, our technicians handle each task with precision.
Staying Ahead with Continuous Training
The garage door industry is ever-evolving, and so is our team. We invest in continuous training to stay ahead of the latest trends and technologies, ensuring that we bring the best solutions to your doorstep.
2. Prioritizing Safety and Security for garage door repair services
At First Coast Garage Door, your safety is our priority. We understand that a malfunctioning garage door can be a significant security risk, and our services are designed to address these concerns effectively.
Safety Checks and Balancing
Every repair is accompanied by a series of safety checks and balancing procedures. This ensures that not only is the immediate issue resolved, but the overall safety and functionality of your garage door are enhanced.
Secure and Durable Repairs
We use only high-quality materials and parts in our repairs, ensuring that each fix is not only effective but also durable and secure.
3. Transparent and Competitive Pricing
Understanding the cost is crucial, and we believe in transparency. First Coast Garage Door provides clear, upfront pricing without any hidden fees.
Customized Solutions Within Budget
Our team works with you to find solutions that fit your needs and budget, ensuring that you receive the best value for your investment.
Cost-Effective Long-Term Solutions
Our focus on quality and durability means that our repairs are a long-term investment, saving you money in the long run by reducing the need for frequent repairs.
4. 24/7 Availability for Emergencies
Garage door emergencies can happen at any time, and we are here for you around the clock. Our 24/7 emergency service ensures that you're never left stranded with a broken garage door. Contact us whenever you need Emergency garage door repair.
Rapid Response and Efficient Service
Our team is always ready to respond swiftly to your call, ensuring that your garage door issues are resolved quickly and efficiently, minimizing any inconvenience.
Preventative Measures for Future Emergencies
Post-repair, we also provide guidance on preventative measures to reduce the likelihood of future emergencies, keeping your garage door in optimal condition.
5. Commitment to Customer Satisfaction
Your satisfaction is the ultimate goal at First Coast Garage Door. We strive to provide not just services, but solutions that leave you content and secure.
Hassle-Free Repair Experience
From the initial consultation to the completion of the repair, we ensure a smooth, hassle-free experience. We respect your time and property, ensuring a clean and efficient work process.
After-Service Support and Warranty
Our commitment extends beyond the repair. We offer comprehensive after-service support and warranties on our work, giving you added peace of mind.
Final Thoughts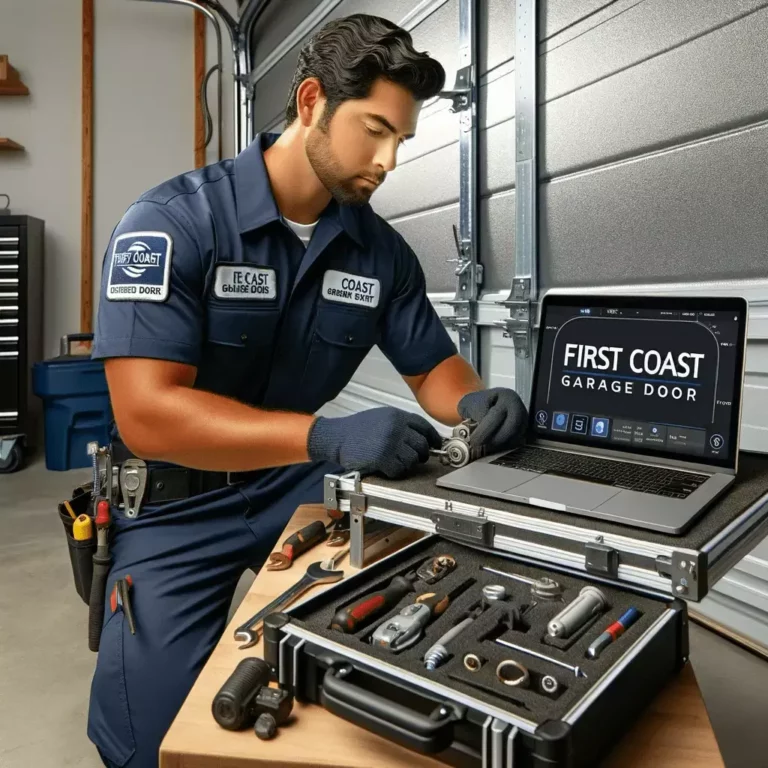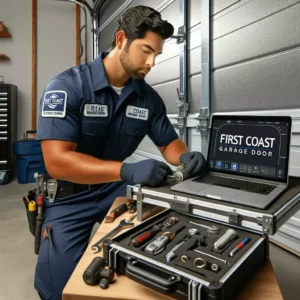 These five pillars – expertise, safety, pricing transparency, availability, and customer satisfaction – are what make First Coast Garage Door a leader in garage door repair services. Trust us to not only meet but exceed your expectations, ensuring that your garage door is in the best hand.