Do you need to repair a garage door? Contact one of our garage door repair specialists to arrange your garage door arrangement with suggested preservation and repair measure for smooth and stable operation.
Whatever the problem, the experts at the "First Coast Garage Door "are here for you!
If the garage door needs to be repaired to ensure the safe and reliable operation of the garage door, remember the original and the Genuine First Coast Garage Door's services for your garage doors.
Even with the very stable products, difficulties can occur, and in this case, it is essential to know who will be in contact to solve these problems while suggesting solutions to avoid complications in the future.
The most reliable repair and maintenance of garage doors come from people who know better products. Our Garage Door Repair at Jacksonville Beach had experienced professionals with incredible knowledge, a well-trained and branded genuine brand in the garage door business.
The First Coast Garage Door brand is recognized every year as one of the most reputable and trusted brands in the garage door industry, so if you're needing garage door service you may contact us at 904-724-4401.
1 – What services are we providing?
First Coast Garage Door is providing services in Emergency garage door, garage door openers, garage door panels, garage door spring, and garage door replacement etc.
1.1   – Emergency Garage Door Services:
Garage doors should be checked regularly to detect and correct any problems with garage door repairs. Garage doors are an essential part of most homes, and you do not want to collapse them. If you see an emergency at a garage door, contact the professionals. "First Coast Garage Door" offers 24-hour service for garage doors.
We understand the destruction that can cause a broken garage door. If you have an important meeting, an appointment with a doctor or a retreat, you cannot do it in a locked vehicle. That's why we are prepared 24 hours a day, seven days a week!
If your door remains stubbornly open on the other side, we can also solve this problem. Sometimes the garage doors start to close and then reverse. Many homeowners do not want their homes to leave potential thieves at home through the garage. Contact us immediately to close and reuse the door Completely.
If you hear small waves, screams, clicks or popping, do not try to solve the problem of the garage door. The effort to personally solve the problem of an emergency garage door can damage the door or cause more severe damage. Our specialists are well qualified and knowledgeable in dealing with garage door problems. We can quickly analyze the problem and make the garage door work properly.
1.2   – Garage Door Openers:
If the garage door opener is not working correctly, our special service crew is available to help the operator's get back to its work. We provide repairs to all manufacturers and all types of garage door openers, including Genius, Lift Master, Craftsman, and others.
We accept our service seriously and operate to best meet the garage door repair needs of our customers.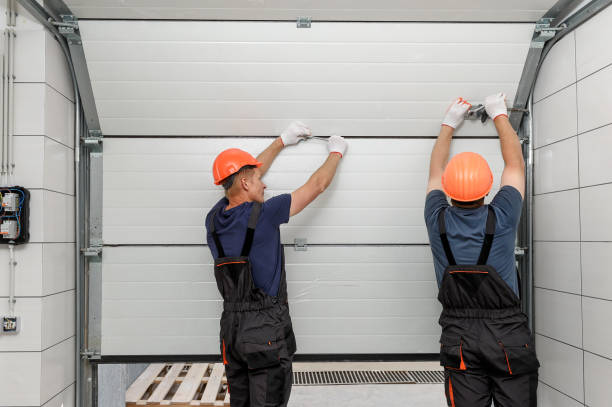 If the opening of the garage door does not receive a signal from the transmitter, the craft is lost, there is a security problem of photography or frequency chaos, the "First Coast Garage Door " Will send one with our trained and qualified technician for your home or business to quickly investigate the issue and resolve the problem.
If the garage door opener cannot be repaired, replace it with the standard "First Coast Garage Door" offer a complete set of operators and traders from which to choose. We have full confidence in our services, and we offer guarantees to ensure the satisfaction of our customers. Call us if you have difficulties with the garage door opener and we will be happy to help you.
1.3 – Garage Door Panels:
Considering that the garage door panels form the main sections of the door. Garage door panel's replacement can be difficult and uncomfortable for an inexperienced homeowner.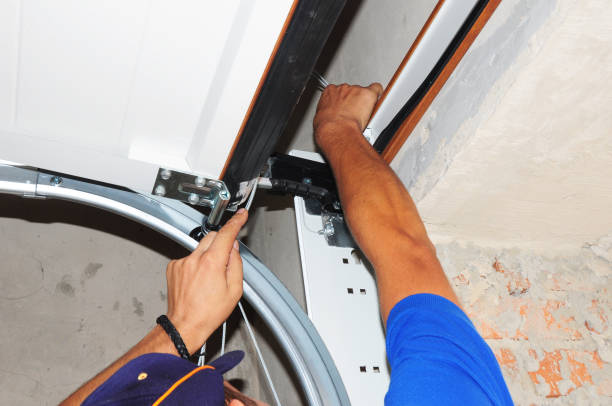 Do you want help from thebest? The precision garage "First Coast Garage Door" has the technical knowledge, the necessary parts and the tools required to do the work quickly and without affecting the remaining any issue in your garage door.
We have a wide selection of replacement panels for high-quality buy canadian ambien online garage doors, various materials and designs and all the most reliable corporation in the industry. Corrupted or damaged cards can be painful, but we can help you. We can go out when you need us; 24 hours and seven days and get the same day; Repair the garage door panel quickly and safely. Also, all parts and all work are provided with our full warranty.
1.4 – Garage Door Spring:
All garage doors depend on a spring large enough to balance the scale and operate the door. If the spring breaks, the door becomes unbalanced and can be difficult to turn manually due to weight. If this happens, we advise our customers not to use the door.
Garage door openers are produced to open and close the garage scale.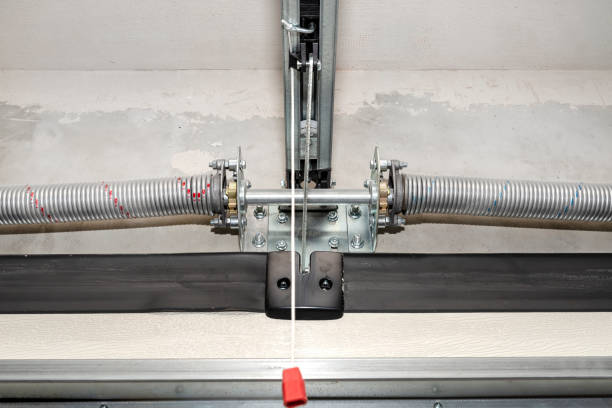 The effort to use the garage door opener with a broken spring can further damage the garage door and the entire garage door system. To prevent damage or, especially, damage, we strongly recommend that you use the "First Coast Garage Door" to repair broken springs or spring tension repairs.
We will allowance the broken range and make the right springs to repair the garage door quickly and safely.
"First Coast Garage Door" offers a spring repair service for the Broken Door Garage 24-7-365. Our specialized garage door repair team is ready to serve customers who take care of an underground garage.
1.5 – Garage Door Replacement:
The professional team of "First Coast Garage Door" can help you if you have questions about changing doors or garage panels.
Over time, the sections of the garage door will be followed by normal deterioration. As chapters begin to crack, bend or warp, this can lead to significant problems that can lead to the failure of the entire garage door system. We recommend you immediately treat broken parts and panels to prevent further damage.
Our garage door repair workers have experience in all makes and models of garage doors. We will job with you to find an excellent combination for your existing door when replacing a sector or panel.
If you need to change the garage door, call "First Coast Garage Door" for the same day of maintenance!
1.6 – Garage Door Cable Repairs: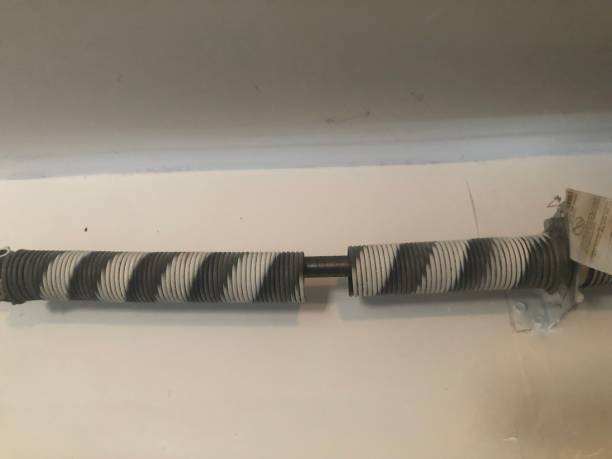 Garage door wiring is an integral part of your garage door system. Usually, they connect to the bottom of the garage door with drums on both sides above the door. The wiring supports the weight of the door when the springs are raised and lower the garage door. If a cable breaks or breaks, the door may be unavailable and must not be used. If the door continues to be used with a broken wire, the entire garage door could be damaged.
In some cases, the wirings cannot break but leave the drum or the lower part. In this case, we advise our customers not to use the door before a qualified professional is correctly connected to the door cable to prevent further damage. This is a common problem when the spring garage door garage. If a spring breaks, the cable tension is lost, and the drum can be left.
1.7 – Garage Door Track Repairs:
A well-aligned road is an essential part of a working garage door. Over time, caterpillars at the garage door may not be bright, bent or eaten. In these states, it is important to hire a professional mechanic to check the garage door system. Without proper tools and training, keeping track of or replacing the tracks at the garage door can be dangerous.
Many people think that a folded or misaligned track can reach a hammer. However, this can further affect the alignment and compromise the overall system in many cases. Bolts and Screws should probably be removed to repair the rail. We offer the experience of replacing garage doors, which helps our customers meet all their needs.
Conclusion
We know that your time is essential and our technicians are available throughout the day. You can be sure that "First Coast Garage Door" is just a phone call away, even at night and on weekends. Emergencies do not conform to appropriate programs and often occur at unexpected times and we will be there at any time. We can always come to your home using our fully equipped work trucks and are ready to diagnose and solve any problem at the garage door.
We have seen everything from lousy wiring to broken springs. Let the garage system work well in your garage. We are here for unexpected moments when the problem arises.